Reducing our CO2 consumption becomes urgent!
A few words about the IPCC's 2021 report
You definitely couldn't miss the news: the 6th IPCC report, The Physical Science Basis, was released on August 9.
This is the first part of a report on climate change that will consist of four parts in total. The next ones will be on impacts, adaptation and vulnerability, climate change mitigation and, finally, the summary report. All three will be published during 2022.
The first part of the report takes stock, at the scientific level, of three aspects:
Condition of the climate system
Future developments
How to mitigate climate change
To recap, these are some of the points that emerge (among others) from the report:
Recent changes and the current state of the climate system have reached a magnitude not seen for several centuries: each of the last four decades has been successively warmer than the previous decade*. Man's influence is scientifically established: he is accelerating change on a large scale. This leads to an increase in extreme weather events. Some of the consequences are irreversible (sea level, melting of the ice caps, etc.).
We will not be able to avoid the warming which will increase by 2050. Unless we significantly reduce CO2 emissions, global warming should exceed 1.5°C and even 2°C depending on our efforts. This will obviously have an impact on our climate: heat waves, heavy rainfall, etc. All countries in the world will be affected by these changes.**
Since the effect is more intense as the temperature increases, it is important to try to contain this increase.***
What can we do to help the planet?
Reduce CO2 emissions and achieve net zero emissions of CO2.
Reduce emissions of other greenhouse gases, particularly methane.
These efforts will only become visible after about 20 years. Therefore, it is important that we do so over the long term and that we review our strategies.
Did you know? In 2023, the goals of the Paris Agreement will be evaluated. The Paris Agreement, signed by 195 countries in 1995, lays a solid foundation for international climate policy.
Goals include :
Keeping global warming below 2°C and, ideally, aiming to limit the temperature increase to 1.5°C.
Moving towards a low-carbon society, i.e. reducing global greenhouse gas emissions to achieve carbon neutrality by the second half of the 21st century.
The report will therefore help analyze where we stand in relation to these goals.
In addition, it will also help assess the 17 Sustainable Development Goals (SDGs) to be achieved by 2030.
At Memoco, we work every day to help our customers reduce their energy consumption and CO2 emissions.
The IPCC report shows us once again how important this task is and motivates us even more to continue on the path of energy transition.
Would you like help with your transition? Do you have projects that you don't know how to implement? We are here to help you.
Learn more about the IPCC report ?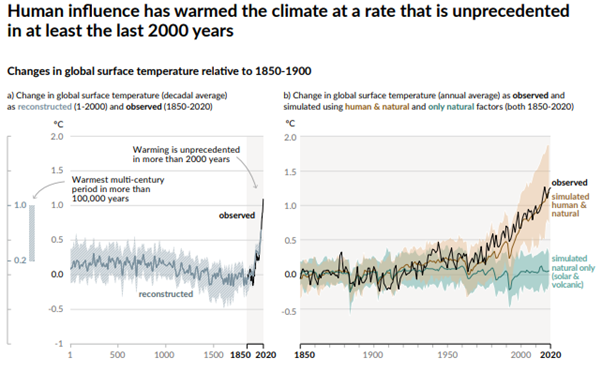 *As the second graph shows, temperatures have risen significantly in recent years. The scientists' simulation, based only on natural causes, would result in little change in global temperature on Earth.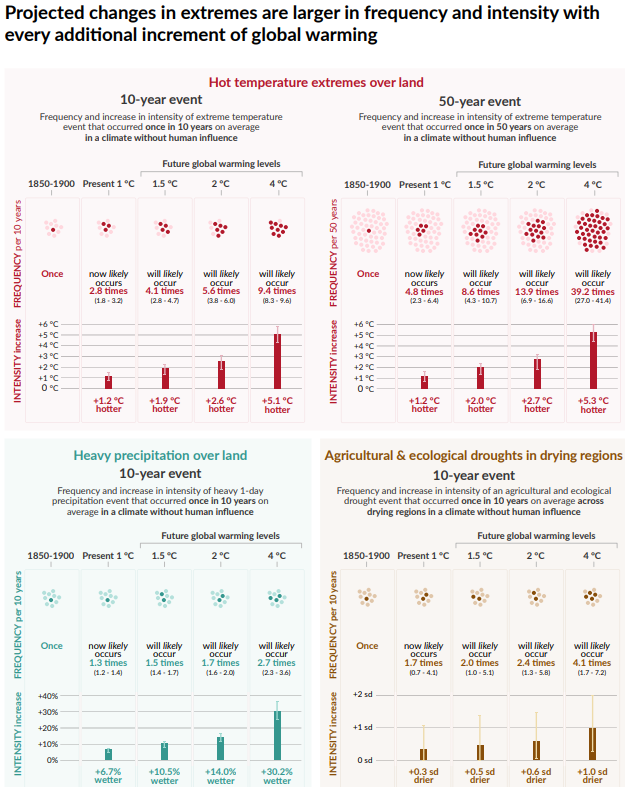 ** The IPCC also predicts what a climate change of 1.5°C, 2°C and 4°C could cause in terms of: extreme temperatures, heavy precipitation, drought in agriculture and ecological drought in dry areas. This will obviously affect the lives of people on Earth.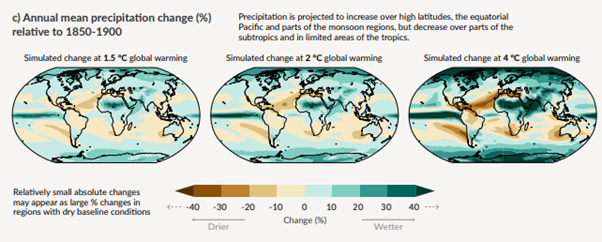 *** The more the temperature rises, the more we will move toward extremes. In terms of precipitation, the simulations below show that the dry areas will become even drier and the wet areas will become even wetter.